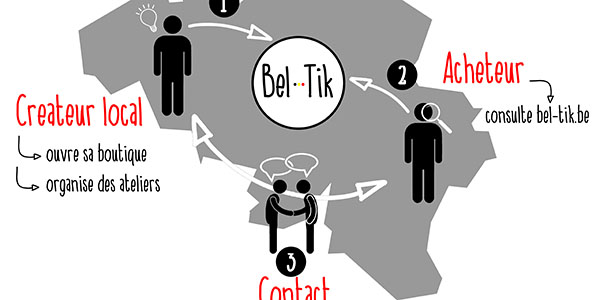 E-Commerce: Webshop, Marketplace, integration of online payment solutions, ...
Our teams recently created the new Belgian market-place Beltik, dedicated to Belgian craftsmen and designers.
Want to make your custom web shop? Or implement a payment solution in your e-commerce site (ING, KBC, Stripe, etc.). Or why not launch your own custom developed marketplace?